News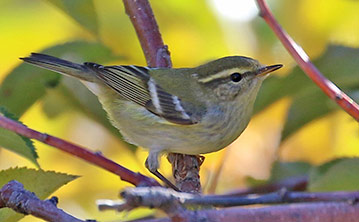 12 February 2021
Corrected English name of Rhynchophanes mccownii to conform to the AOS Check-List
19 January 2021
Removed Broad-billed Hummingbird Cynanthus latirostris from the review list
30 June 2020
Updated names, list sequence, and taxonomy to conform to the 61st supplement of the AOS Check-List
28 April 2020
Added Yellow-browed Warbler Phylloscopus inornatus to the main and review lists.
Full Change Log »
Quick Database Query
Reporting Guidelines
Report only species which are on the CBRC review list or which are new to California.
All reports must include the species, location, date of the observation, and the name of the observer.
Rare Birds Online
The full 600-page book with corrections. Table of records updated through 22 January 2021.